Send messages to your employees
Activate your employees
As an admin, you can generate a feedback boost by sending your employees a message. Choose a current topic within the organization. Your employees will receive an email with a link directing them to the TruQu tool, so they can get started right away.
Go to -> Admin -> Messages -> Compose a message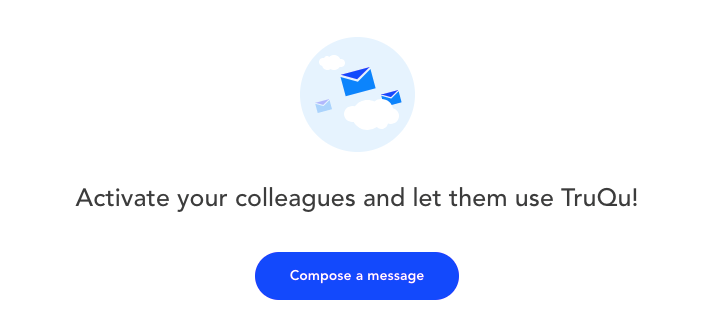 Enter a topic that your message will be about. Make sure that it is recognizable for your employees, this will stimulate them more to take action. Then select the action you want your employees to take.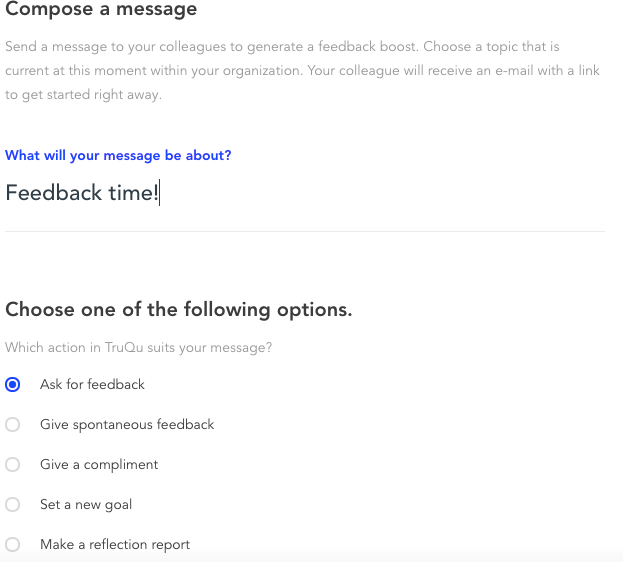 Then describe what your message is about. Make it clear why you want your employees to take action.

Then choose who you want to send the message to. You have the option of selecting a few colleagues, a whole team and send the message to the whole organization.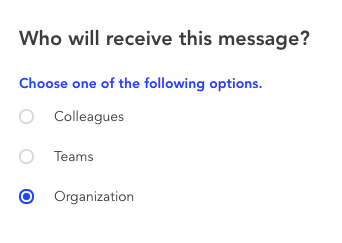 After you have selected the colleagues to whom you want to send the message to. You can click on Preview and you will see a preview of the message that you are about to send.
Click on Send this message and start activating your employees!